Day schedules Txanogorritxu
All kindergartens have a very wide opening hours from 7:30 to 20:00. Thus, we try to meet the needs of all types of families. In addition, we open all year (except holidays calendar).
Flexible Hours busy schedule and fully adapted to the professional conferences.
Conscientes de las dificultades para conciliar la vida laboral y familiar, las guarderías Txanogorritxu - Escuelas infantiles Caperucita Roja ofrecen un amplio horario, de 7.30 de la mañana a 20.00, cerrando sólo los fines de semana y días festivos del calendario.
Aware of the difficulties in reconciling work and family life, childcare Txanogorritxu - Red Riding Hood infant schools offer extended hours, from 7.30 am to 20.00, closing only on weekends and public holidays on the calendar.
Txanogorritxu Child Care - Little Red Riding Hood are open all year, including in August except the last week of August we use to condition the facilities for the new school year.
Each family can design the nursery schedule according to their working hours or needs. It is recommended that the child is at least 4 hours to enjoy your stay in the center and suits the activities and pace of the classroom, and at most 7/8 hours so you can also enjoy your family.
In case you do not give us time to get to the nursery to work or vice versa, the time may be extended up to 9/10 hours. This option will have to certify both by the family and by the children's center, and custom made for each case.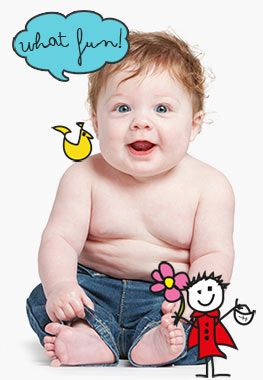 | | | |
| --- | --- | --- |
| From | to | Description |
| 07:30 | 09:30 | Entry and free play |
| 09:30 | 11:00 | Activities |
| 11:00 | 11:30 | Toilet |
| 11:30 | 11:45 | Inputs /Outputs |
| 11:45 | 13:00 | Meals |
| 13:00 | 13:30 | Toilet |
| 13:30 | 14:00 | Inputs /Outputs |
| 13:30 | 15:00 | Siesta |
| 15:00 | 15:30 | Toilet |
| 15:30 | 16:00 | Inputs /Outputs |
| 16:00 | 16:45 | Refreshments |
| 16:45 | 19:00 | Guided activities + Outputs |